If I Told You
When you're as spontaneous and courageous as Vera, you have plenty of incredible stories to tell, but her most life-altering story proves the most difficult to believe.
Iron Glove Productions founder, Dominique Nieves is one of 5 filmmakers awarded the $5,000 Voices with Impact Film Grant to create a 5 minute short film about the mental health effects of sexual assault. Nieves wrote, produced and directed If I Told You, which takes viewers though one woman's experience of reporting assault.
Upcoming screenings!
IMAGINE THIS WOMEN'S INTERNATIONAL FILM FESTIVAL
Saturday, November 9th, 2019 @ 5:30pm
EVERYBODY DIGITAL FILM FESTIVAL
Sunday, October 20th, 2019 @ 3:30pm
VOICES WITH IMPACT SHORT FILM SPECIAL SCREENING - THIS EVENT HAS PASSED
Subscribe here to keep up to date with our future screenings and releases!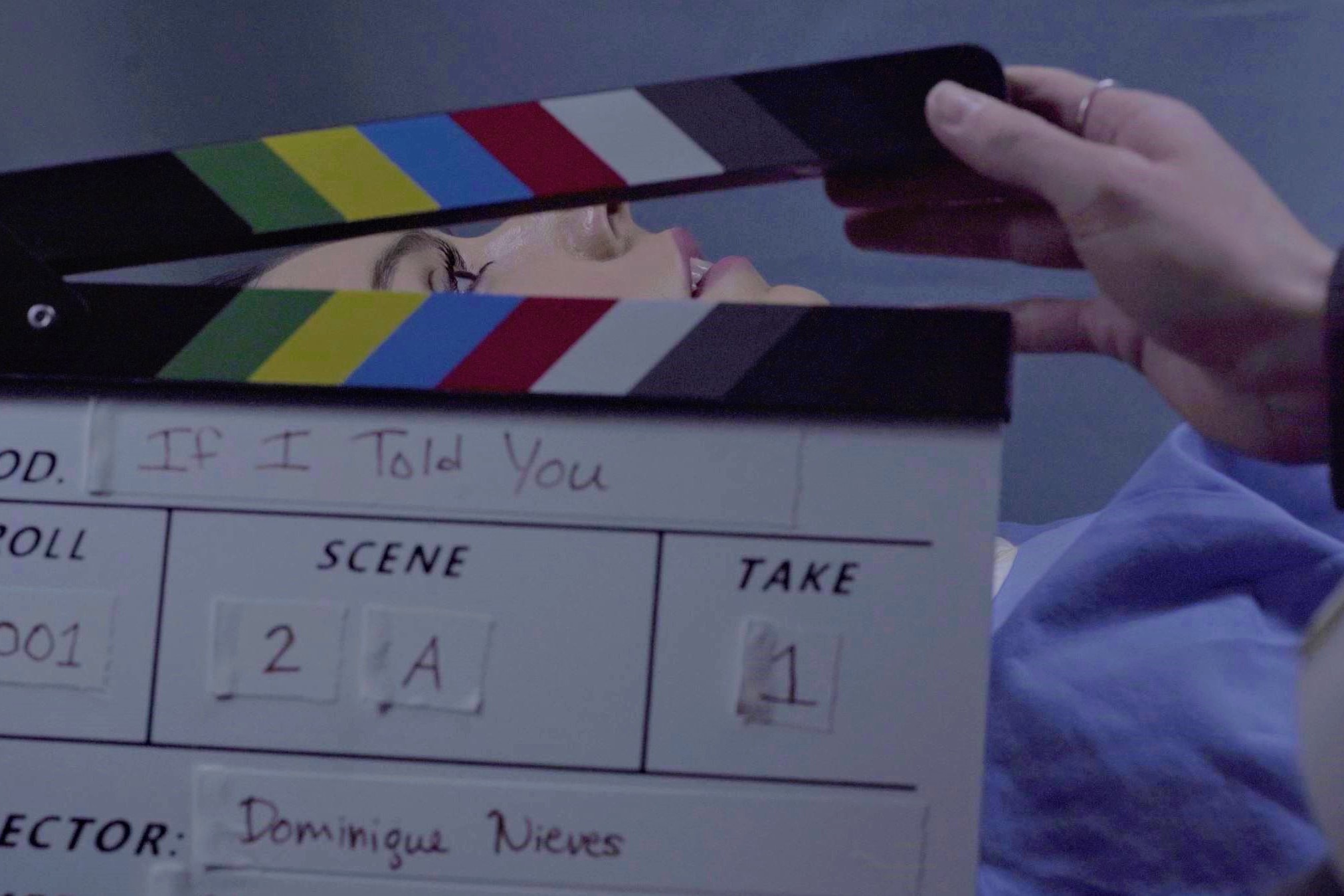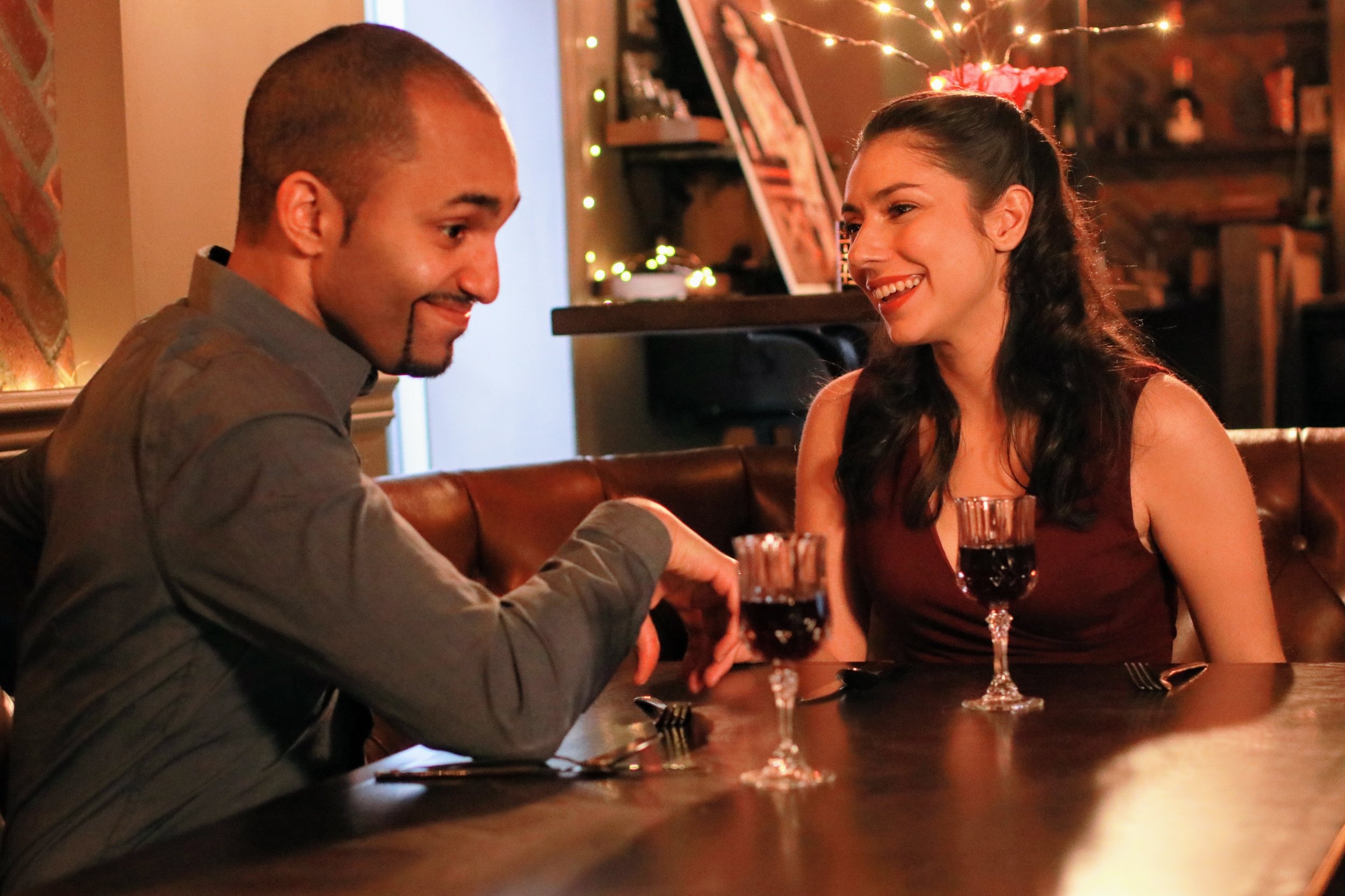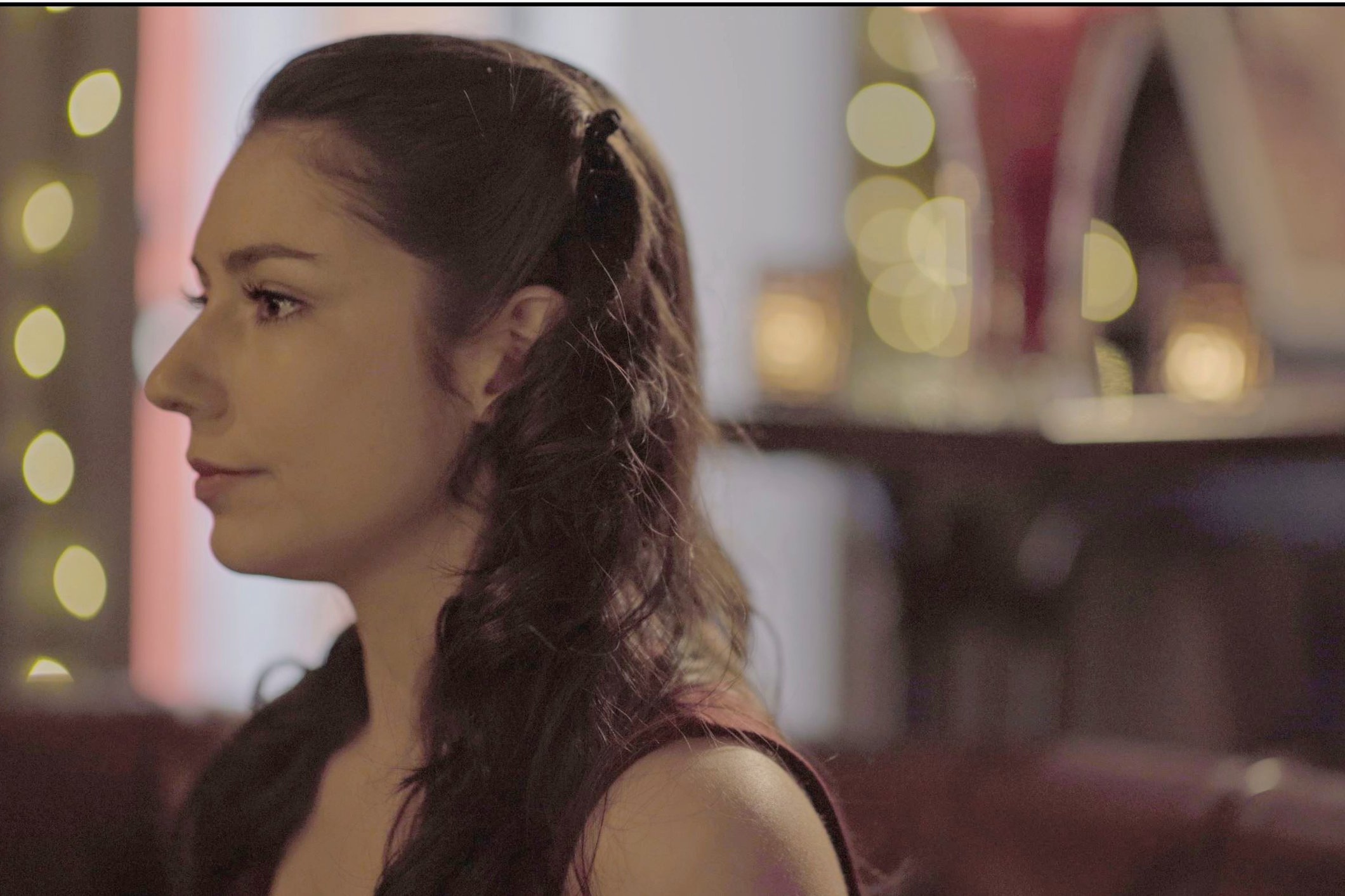 Dominique Nieves - Vera, Writer, Director, Producer
Dominique is a Nuyorican filmmaker and founder of Iron Glove Productions. She aims to empower underrepresented voices through storytelling.
Nieves is an NBC Writer's on the Verge Semi-Finalist, and the recipient of a Voices With Impact Grant, providing her the funds to create a short film about the mental health effects of sexual violence. The film won an invitation into the Olive Film Collection. Her other films have garnered awards and festival selections including official selection to HBO's New York Latino Film Festival for, 'A Nice Guy', Screenplay Official Selection to Holly Shorts Film Festival for, '21 Candles', and Best Social Justice Film from Oniros Film Awards for, 'RACCA'. Nieves is an alumna of Columbia University and the University of Pennsylvania.
Amilcar Javier - Caleb
Amilcar Javier is a New York City based actor training in advanced acting techniques with Anthony Abeson and scene study with Shae D'lyn. In addition to his career in film, television, commercials and theater, Amilcar is also a writer, producer, and software developer.
Elira Roe - Roommate
Elira Roe is a new fresh multi-faceted talented artist. As a musician, she brings a soulful, jazzy, Rhythm &Blues, pop rock vocal vibe to her music. Her inspirations, to name a few are; Billie Holiday, Etta James, Lena Horne, Sarah Vaughn, Ella Fitzgerald and more influential contemporary artists like Mary J Blige, Erykah Badu, Lauryn Hill, Adele, Sara Bareilles, Norah Jones, Corrine Bailey and Ingrid Michelson. She demands attention when she extends her vocals that have found their way in a niche of its own. The diversity of her style will reach the likes of all music junkies across various genres.
As an actress and model-- Elira Roe's extensive client list include: VERIZON, ULTA, POPSUGAR, L'OREAL, MAKEUP.COM, ESTEE LAUDER, LAURA MERCIER, AMERICAN EXPRESS, TARTE, HOMEBODII, BOYMEETSGIRL, SOUTHEASTERN GROCER, HYDROHAIR, HUGGIES,FAIRWAY AND OAAA
Bryce Craver - Nurse
Bryce is a Brooklyn based actor, writer and yoga teacher. He recently starred in the short films "Muse" and "Word Vomit," and he regularly performs sketch comedy at the People's Improv Theater.
Valentina Caniglia - Director Of Photography
Valentina Caniglia, Director Of Photography, has transcended to the highest levels of modern cinema in the craft of cinematography. She is renowned for her distinctive and poised style, nimble and ingenuitive approach and creative dexterity when it comes to execution of her inimitable vision, as she shapes and expresses light, composition and movement. Valentina's love of the craft crosses mediums and continents. Her talent and adventurous spirit has taken her across the US, to the Middle East, Europe, Africa and beyond. She's shot features, shorts, music videos and commercials for a variety of clients including; HBO, Canal Plus, Showtime, RAI, Netflix and was Voyage TV's regular DP for whom she filmed underwater cinematography in the Caribbean, Italy and Egypt. Her inventive, gritty edge can be detected in her music video work for The Roots, Aesop Rock, Elen Levon and Amana Melome'. Valentina's also lensed numerous commercials for Dove, British Airways, Ford, Nike, Novomatic, Konagi and GBX Shoes, which received the Telly Award. In 2012, Valentina was bestowed the honor to be invited to join the European Federation of Cinematographers IMAGO and The Association of Cinematographers (AIC).

Recent work:
"Quail Hallow" starring Peyton Wich (Stranger Things TV series on Netflix)
"Tape" starring Isabelle Fuhrman (The Hunger Game, Masters of Sex)
"Without Grace" starring Ann Dowd (Emmy nominee for The Handmaid's Tale and The Leftovers)
Netflix's original series "Gypsy", starring Naomi Watts and Planned Parenthood's UNSTOPPABLE campaign
TV Pilot "The Wohs" with Joseph Sikora (Power)
Press & Awards:
Featured in - IndieWire, Hollywood Reporters, Variety, The New York Times, The Village Voice, InCamera, La Republica, Il Levante, Il Mattino, D-Donna and Elle.
Noted in American Cinematographer Magazine for her work on "The Stand", the period piece "Madeline's Oil" which also won the Best Cinematography award at the Louisiana International Film Festival and "Nightmare" Winner of the New York Film Festival.
"Pomegranates and Myrrh" starring Hiam Abbass, Yasmine Al Massri, Ali Suliman, Winner of the Golden Dagger for Best Cinematography, premiered in USA at Sundance Film Festival, the film received the Audience Award at Doha Tribeca Film Festival awarded by Robert De Niro.
"Fred Won't Move Out" nominated for best cinematography by the AIC IMAGO Award, starring Elliott Gould.
"Nightmare" Winner of the New York Film Festival. The film's cinematography was also the subject of an article featured in American Cinematographer.
Valentina's other work includes the film "Return to Sender", directed by Oscar-winning producer Ravi Malhotra. She's also contributed her talents as camera operator for the film "Kelly & Cal", starring Juliette Lewis.
Valentina speaks English, Italian and Spanish, and has US and EU Citizenship.
Sarah Cole - Sound Editor
Sarah Cole has been working in editorial for Animated Features for 10 years. Most recently, she worked on the Academy Award-winning Spiderman: Into the Spider-Verse from its infancy, to its completion. Editorially, it also won the Annie Award, and the American Cinema Editors Award.
Margaret Kieu - 1st Assistant Director
Margaret has been a lobbyist, teacher, and technologist throughout her career. Now she is super excited to have joined the film community in the last year, working on short films such as Wish You Were Here and Little Comfort as production assistant and script supervisor. She is so grateful for this opportunity with Iron Glove Productions and is looking forward to future ventures in the film industry.
Elizabeth Eshew - 2nd Assistant Director
A lover of storytelling, Elizabeth performs as a dancer/singer/actress when not working behind the scenes or writing her own work. After graduating summa cum laude from The Ailey School and Fordham University with double degrees in Dance and English, Elizabeth danced for a contemporary company, collaborating in the creation of three evening-length works and touring to the Hamptons, Chicago, and the Tri-State Area. Now trained as a vocalist, she pursues a career in musical theatre while freelancing as a copywriter, PA, and scriptwriter.
Daphne Frias - Wardrobe
Daphne Frias is an actress and activist living with Cerebral Palsy since age three, and currently majoring Biology and minoring in Creative Writing at SUNY Oswego. She is a graduate of the Lang Youth Medical Program and proud Dominican American. She advocates for the Latinx community though her acting career and as a March for Our Lives in NY representative. She has shared the stage with Josh Lucas at the Only Make Believe Gala and became a brand ambassador for Post-It in 2016.